Members and Trustees
MeET THE Members/Trustees/Local Governors
Chris Healy was head of Balcarras for twenty years and was proud to see it become one of the best schools in the country.
He was a great believer in the idea that if youngsters enjoy school then they will do well and he now enjoys meeting so many adults who went to Balcarras, and have gone on to become successful adults and look back on their time at school with real affection. He enjoys seeing the school continue to champion these principles and continue to develop and thrive.
Since retiring he has started playing golf, which he finds a humbling experience and plays a lot of bridge. He has also become a grandfather twice and is enjoying watching his grandsons grow up. He hopes they will have an education as good as the one his daughters had at Balcarras.
Appointed as a Member on 1st December 2020 by agreement with the Secretary of State for Education.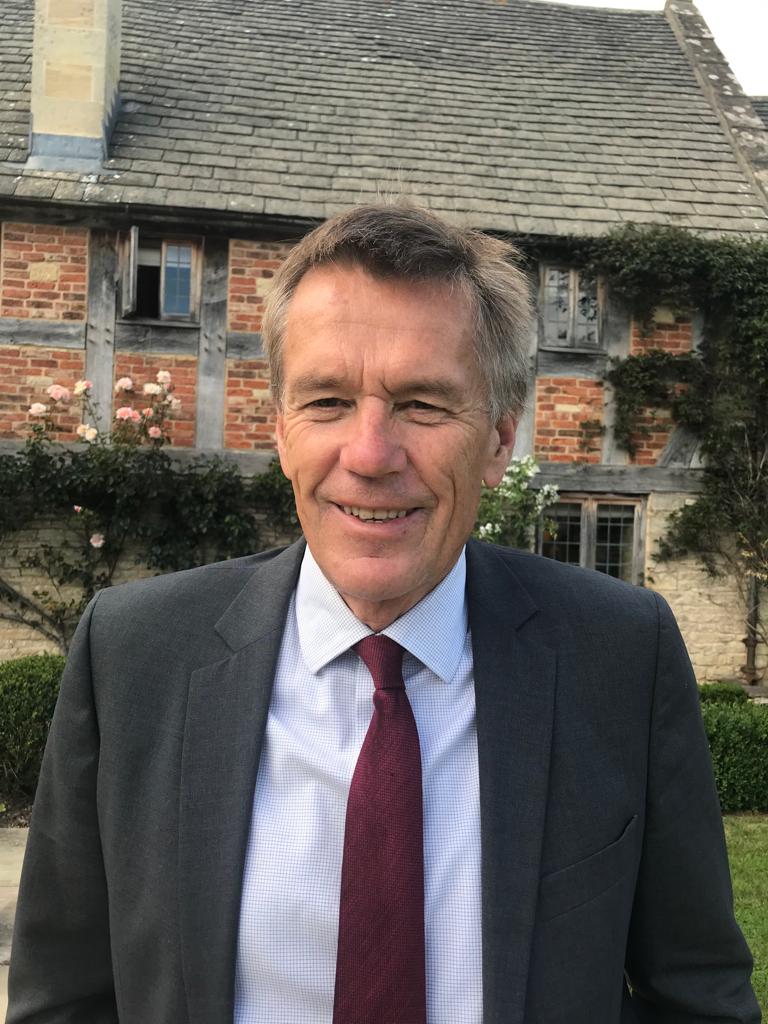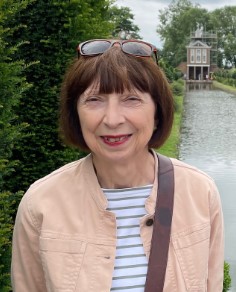 Gill Sage worked as a linguist at GCHQ before retirement, as well as in HR and security.
Before becoming a Trust Member, she was a governor at Balcarras for 6 years, acting as Deputy Chair for the last two. Her son, Will, who now works at MoD, was a pupil at Balcarras from year 7 through to 13. Gill has always been very committed to the school, applauding its non-selective nature, brilliant academic attainment and local position. Her son was able to walk to all the schools he attended in Charlton Kings and interact with his friends outside school. The new High School Leckhampton school will afford those in the catchment area matching benefits.
She still likes learning new languages, as well as spending time at her allotment and practising yoga.
Appointed as a Member on 1st December 2020 by agreement with the Secretary of State for Education.
Rosalind Shepherd (Rosi) is a registered nurse and the Chief Nursing Officer for the Bristol, North Somerset and South Gloucestershire Integrated Care Board where she is responsible for providing senior clinical leadership to colleagues across the health and care system which serves a population of just over one million people.
Prior to becoming a Member of the Trust Rosi had been a governor at Balcarras School soon after her older daughter became a pupil at the school in 2003, her younger daughter is still a pupil at the school. During that time Rosi became Chair of Governers and supported the school senior leadership team in their successful bid to become the preferred provider of the High School Leckhampton. Rosi is passionate about the provision of non-selective high quality education for all children which has such a high impact on the reduction in long term health inequalities.
Appointed as a Member on 1st December 2020 by agreement with the Secretary of State for Education.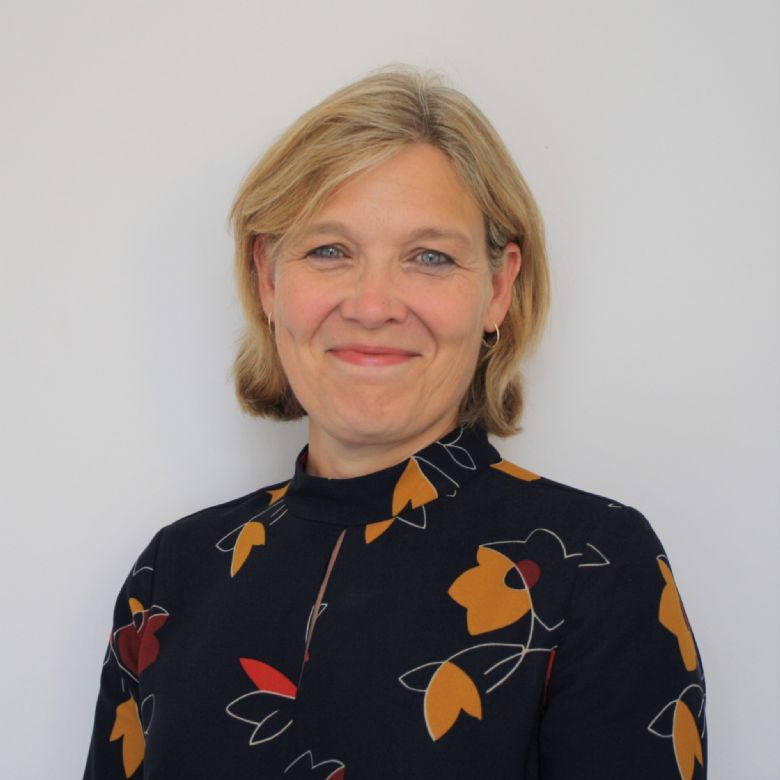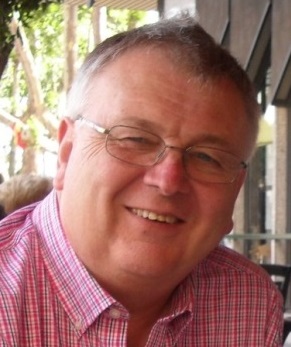 Barry Stagg was a Chartered Engineer for a local organisation for 37 years until his retirement in 2017. A few years before his retirement he was a Governor at Balcarras school for 11 years, five of which he was the Chairman of Governors.
All three of his children went to Balcarras and they now have professional jobs and are making their own way in life.
Outside of his family his interests and time are split between various horticultural activities and philately.
Appointed as a Member on 1st December 2020 by agreement with the Secretary of State for Education.
Dame Janet Trotter DBE CVO, born and educated in Kent, Janet began her working life as a teacher of Religious Education and then lectured in a range of higher education colleges.
She came to Gloucestershire to lead the College of St Paul and St Mary in 1986, which then became the University of Gloucestershire in 2001.
Dame Janet has held a number of posts within the NHS, including as Chair of the South West Region and Chair of the Gloucestershire Hospitals NHS Foundation Trust. She was appointed Lord-Lieutenant of Gloucestershire from 2010 until 2018.
She currently Chairs the Nelson Trust which runs a number of Centres for women who have experienced multiple traumas. Additionally, she Chairs the Gloucestershire Coalition for the Wellbeing of Children and Young People.
Dame Janet received an OBE in 1991, a DBE ten years later and in 2018 a Commander of The Royal Victorian Order.
Appointed as a Member on 1st December 2020 by agreement with the Secretary of State for Education.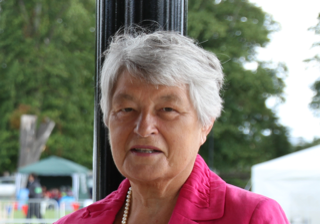 MEET THE TRUSTEES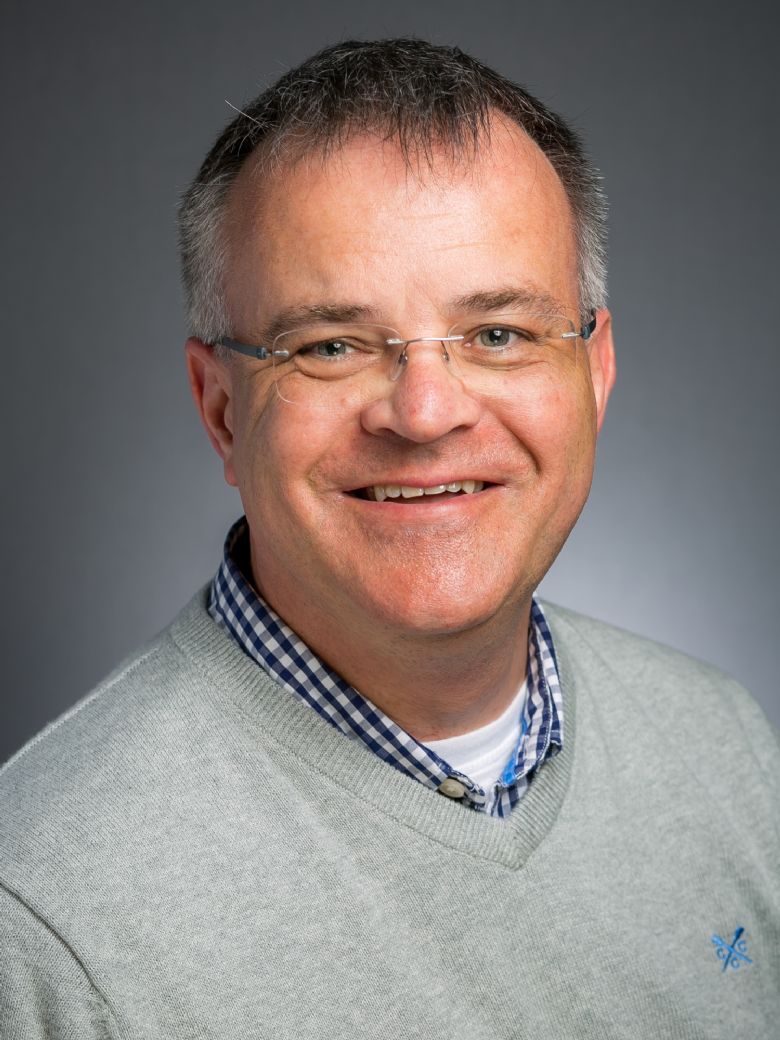 Peter Horne, Chair of The Trust Finance, Audit and Risk Committee,
Peter Horne first became a Parent Governor at Balcarras School in 2012 with two children attending the school. On the establishment of The Balcarras Multi-Academy Trust, Peter became a Trustee and Chairs the Finance, Audit and Risk Committee. Having originally trained in commercial retail management, Peter holds a Master's Degree in Charity Accounting and Financial Management and has over 30 years' management experience in the charity sector and is Deputy Chief Executive of the disability charity and special education provider, National Star.
Appointed as a Trustee by the Members of the Balcarras Trust on 1st December 2020 for a 4 year term.
Michiel (Mike) Huysinga, Vice Chair of Finance Audit and Risk Committee.
Safeguarding Trustee.
Mike became a Parent Governor of Balcarras School in 2012 where, amongst other roles, he was the Vice Chair of the Finance Committee.
He then became a Trustee of the new Balcarras Multi Academy Trust in 2020.
Mike and his wife own a small Pub company in Cheltenham. Both of his children were fortunate enough to attend Balcarras.
In his spare time Mike plays a bit of hockey and pretends that he can play golf.
Appointed as a Trustee by the Members of the Balcarras Trust on 1st December 2020 for a 4 year term.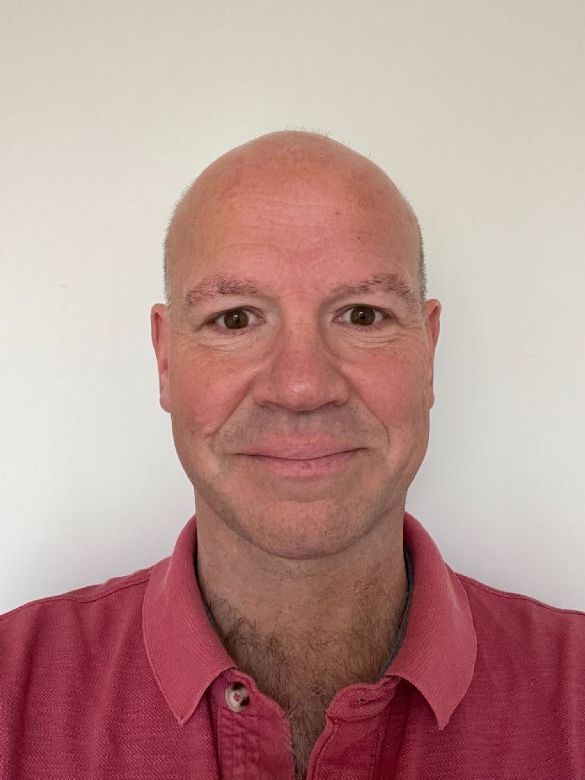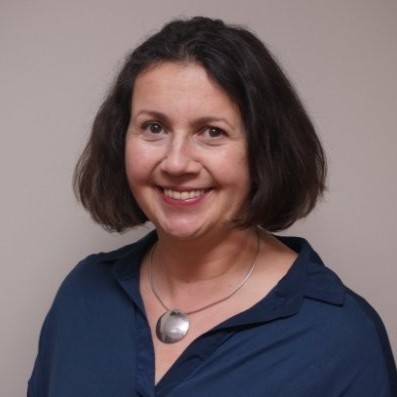 Jo Maguire, Chair of The Trust Development Committee has a background in HR and Recruitment, she has worked in senior HR and Recruitment roles in the financial services and hospitality sectors and is currently working within the NHS, she is a chartered member of the institute of personnel and development. Jo is originally from Shropshire and worked in Manchester and Worcester before moving to Cheltenham in 1997. Her two sons and daughter all attended Balcarras School from 2009 before going on to university.
Jo was an appointed governor at Glenfall Primary School from 2009 until 2020. She joined the Balcarras governing body in 2012 as an elected parent governor and chaired the Curriculum and Community committees. Jo became an appointed governor of Balcarras in 2016 and in 2020 she became a Trustee of the Balcarras Multi Academy Trust, Jo is Chair of the MAT Development Committee.
Appointed as a Trustee by the Members of the Balcarras Trust on 1st December 2020 for a 4 year term.
Julia Poulson is a Chartered Surveyor and runs her own property consultancy business. She has previously held executive level roles as Group Property Director for FTSE 250 businesses. Julia has lived in Cheltenham since 1994 and has three children, two who attend Balcarras, in Year 13 and Year 9, and her eldest son left Balcarras in 2021 and is now attending the University of Manchester.
Julia joined the Local Governing Body in 2018, as an appointed Governor on the Steering Group overseeing the development of The High School Leckhampton and the creation of The Balcarras Multi-Academy Trust. In December 2020, Julia was elected as a Trustee, Vice-Chair and Chair of the Balcarras MAT Development Committee. Due to work commitments Julia has temporarily stepped down as Chair of this committee.
Appointed as a Trustee by the Members of the Balcarras Trust on 1st December 2020 for a 4 year term.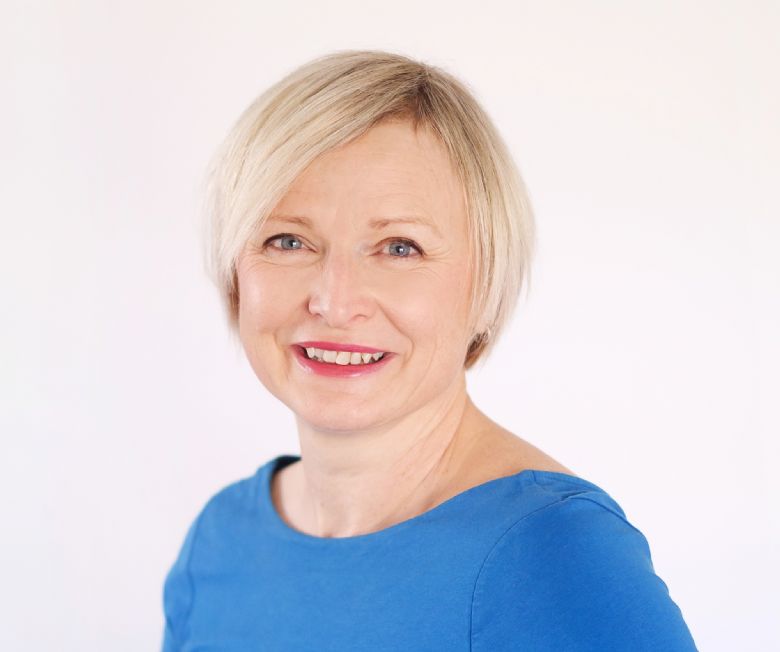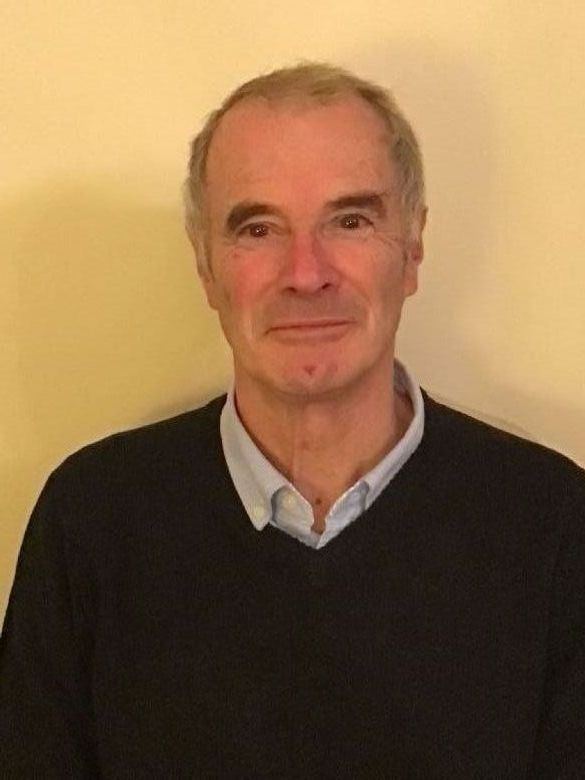 Bernard Roberts, Chair of The Balcarras Trust joined the Governing Body of Balcarras School in March 2018. Having chaired the governors' steering group overseeing the transition of Balcarras from a single to a multi academy trust, Bernard was elected Chair of Trustees in December 2020.
Bernard and his wife live locally, and their 3 daughters all spent 7 happy years at Balcarras.
He taught modern languages in several schools in the Bristol area before moving to Cheltenham in 1993 when he took up the headship of a secondary school in South Worcestershire.
He is now retired and has a wide range of interests with a particular emphasis on sport.
Appointed as a Trustee by the Members of the Balcarras Trust on 1st December 2020 for a 4 year term.
Geoffrey Sparkes is married with twin daughters, lives in Charlton Kings and has a Financial Services, IT and general management background having worked for the Bank of England for 38 years (1967 – 2005). In 1991 he moved with the Bank's Government Stock Registration Department when it relocated from London to Gloucester. Geoff held the senior IT role to oversee the movement of the department and then, after time spent in general Office Management and Personnel Management, became Head of Department. He then had to oversee the transfer of the department's functions from the public to the private sector, working alongside other senior managers and officials in the Bank and HM Treasury. He was awarded an OBE in the Queen's Birthday Honours List of 2005 for his work in the finance sector.
Outside his working career, Geoff has always been interested in education and has been a school governor since the mid 1990's, initially with Barnwood Park school in Gloucester then, since his retirement, with Balcarras, sitting on the finance committee throughout. He is also a trustee of, and volunteer driver with, Community Connexions (a Gloucestershire Community Transport Charity). He is a qualified cricket Umpire, season ticket holder at Gloucester Rugby and a member of a local Golf Club.
Appointed as a Trustee by the Members of the Balcarras Trust on 1st December 2020 for a 4 year term.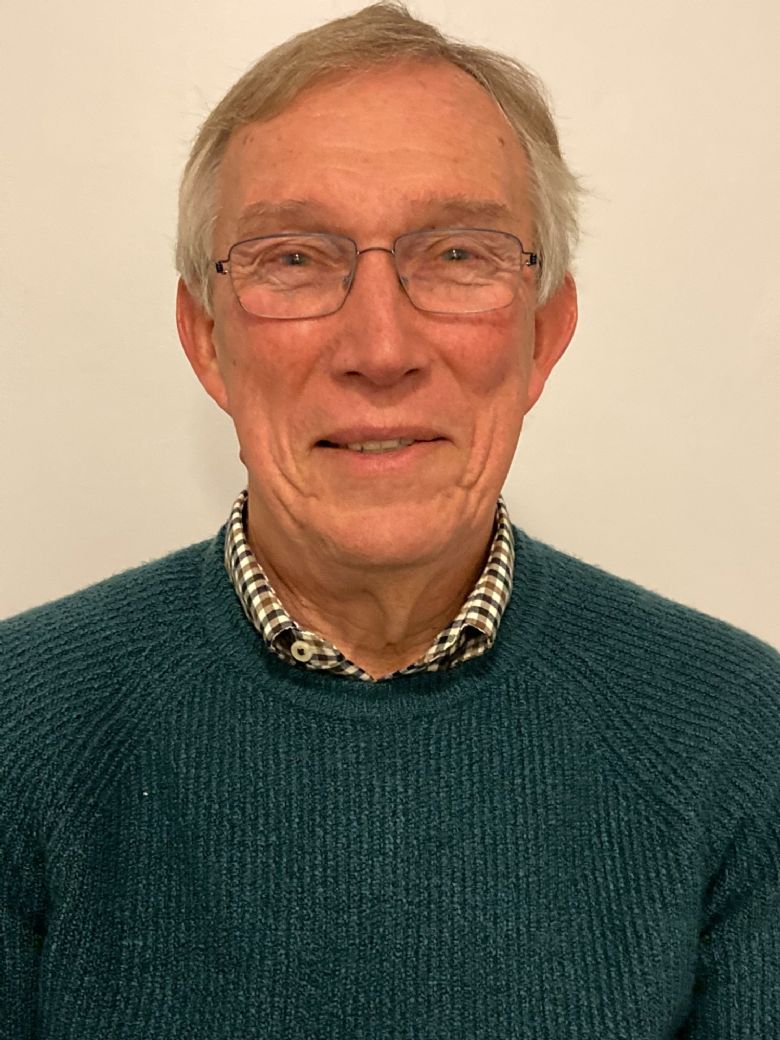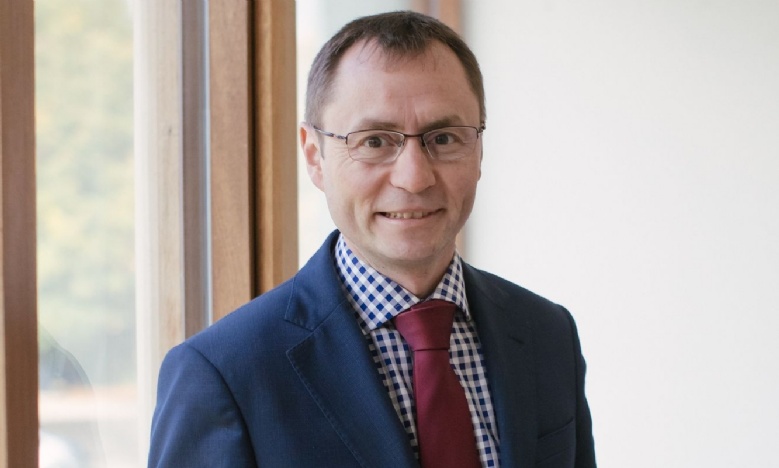 Dominic Burke Chief Executive Officer and Headteacher of Balcarras School
Dominic has over 20 years experience in education. He has attended the Balcarras Governing Board since 2011 and became a staff governor when he was appointed Headteacher in September 2016.
When the Balcarras Trust was established in December 2020 Dominic was appointed as Chief Executive Officer and became a trustee.
Dominic combines his role as CEO with the headship at Balcarras. He is committed to comprehensive education and is keen to see the trust grow sustainably over the next five years.
Away from work Dominic is a keen football fan and has the misfortune of supporting Leeds United. He enjoys running, playing the piano and spending time with his wife and sons…both of whom are pupils at Balcarras.
Louise May...information coming soon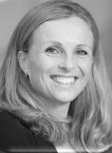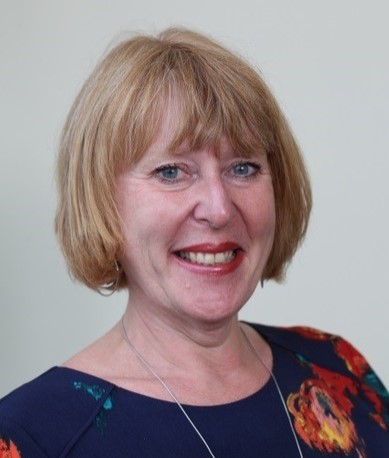 Jane Furze has a career background spanning executive roles in the private and charity sectors and also higher education. She worked for multinational Kraft Foods for over 20 years as a marketing and communications professional both in the UK and internationally before moving to Cheltenham Festivals where she was Literature Festival Director and then subsequently CEO. The final stage of her career has been spent at the University of Warwick where she has held roles as Director of Public Engagement, founding Director of the Warwick Institute of Engagement, Director of Regional Strategy and Engagement, and Chief Marketing and Communications Officer.
Jane has lived in Gloucestershire for the last 35 years. Outside work her interests include sport (another Trustee who has the misfortune of supporting Leeds United…), the arts, and wildlife and nature.
Jane is soon to retire and looks forward to making an active contribution to the Balcarras Trust and supporting its future.
Appointed as a Trustee by the Members of the Balcarras Trust on 1st November 2023 for a 4 year term.
Keith Revell, Trust Governance Professional
After a career in the RAF, Keith started working as a Governor Services Manager for Wandsworth LA. He ran a team of professional clerks who supported both LA schools and Academy Trusts in the area. However, he recently gave in to the lure of the Cotswolds and moved out of London, where he is now working part-time.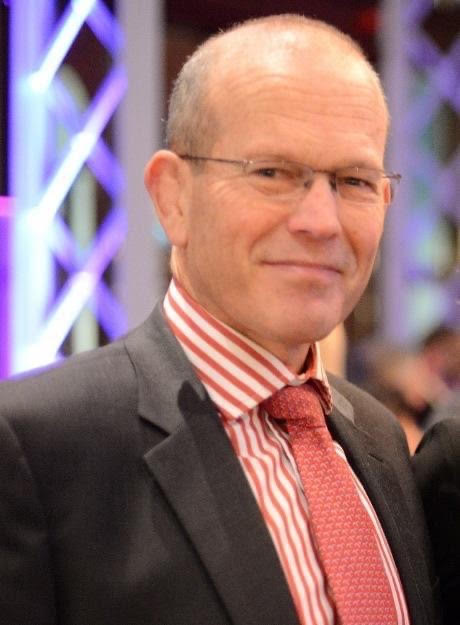 Chair of the Members: Barry Stagg
Chair of the Board of Trustees: Bernard Roberts
Chair of the Finance, Audit and Risk Committee: Peter Horne
Chair of the Trust Development Committee: Jo Macguire
Chair of the Balcarras Local Governing Board: Howard Kellett
Chair of the High School Leckhampton Governing Board: Ian Davidson
Chair of the Winchcombe School Local Governing Board: Valerie Udale
LOCAL GOVERNORS
For information about the Local Governing Boards please follow these links:
The High School Leckhampton
https://www.hsl.gloucs.sch.uk/trustees-and-governors
Balcarras School
https://www.balcarras.gloucs.sch.uk/page/?title=Governance&pid=20
Winchcombe School
https://www.winchcombeschool.co.uk/our-school/governance/